Real Magic, Real People,
Real. Good. News!
"Don't cry because it's over, smile because it happened."
Dr. Seuss
New Jersey state trooper stops motorist who delivered him 27 years ago
A New Jersey state trooper had an unlikely reunion with the man who delivered him — he stopped him for a minor traffic infraction. Watch The Video
Trooper Michael Patterson stopped Matthew Bailly in Kingwood Township only to soon find out that the retired police officer was the one who brought him into the world on Oct. 5, 1991.
"We're not sure what the odds are of this happening — maybe they're close to the odds of a hole-in-one, winning the lottery, or being struck by lightning — but it happened," the state police wrote on Facebook on Thursday.
---
Teen with cerebral palsy stuns mom by walking at graduation
Teenager who has cerebral palsy and was never expected to be able to walk has shocked her family by doing just that at her high school graduation. Full Story…
---
Grieving family hears son's heart beat again
Sadness, anticipation, hope….all feelings ahead of hearing your child's heart beat in another person's chest.
"I am the recipient of your son's heart. I want to thank you for giving me a chance to live through donating your son's heart on that difficult day in April 2017," Elisabeth Kepley wrote to the parents of her heart donor. Full Story…
---
Congo woman opens home to dozens of children orphaned by war
More than a dozen children, ranging from six months to 18 years old, currently live with Mutsuva, whom they often call "mama."
"I felt compelled to help them," she said. Full Story…
Hero Pit Bull Saves Family from Building Fire and Pulls Baby to Safety Using the Child's Diaper
A quick-thinking pit bull is being called a hero for saving a baby after a fire broke out at a Stockton, California, apartment.
When flames enveloped Nana Chaichanhda's residence on June 3, her 8-month-old dog Sasha alerted Chaichanhda and the rest of their family. Full Story…
---
He wrote an obituary about — wait for it — a duck. Here's why you should give a quack
Bonnie "the goodtime duck" waddled her way into the hearts of William "Andy" Linville and his granddaughter, Hailey Hickerson, during their regular trips to Hiller Park in Biloxi.
Well, they assume Bonnie was a girl. This duck could have been a guy. They're not sure.
What they do know is that the duck with the funny tuft is no longer with us. Bonnie has gone to a duck pond in the beyond. And Linville was moved to write an obituary for the duck who brought so much joy to him and Hailey. Full Story…
These 5 Mindful Habits Will Keep You From Burning Out
Humans are easily distracted. Smartphones, gossip, social media, substance abuse, endless email, mindless web browsing, too much TV, video games, unnecessary meetings, bargain hunting. When done in excess, these activities zap you of energy, productivity, a willingness to serve and ultimately, fulfillment.
It doesn't have to be that way. Here are five ways to rig your environment for greater success and happiness: Full Story…
---
6 Reasons Moms Make the Best Entrepreneurs
We've all heard that motherhood is a thankless, underpaid job, right? Turns out, so is entrepreneurship. You aren't going to start your own business if you are looking for pats on the back and a huge salary. None the less, like motherhood, this shouldn't stop you from jumping head first into the most amazing experience of your life.
Here are six reasons why moms make the best entrepreneurs. Full Story…
How to Spot the Warning Signs of Suicide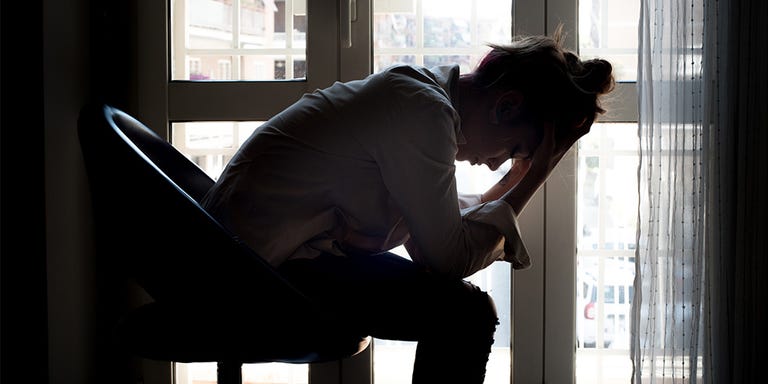 Bourdain and Spade's untimely deaths are part of a troubling trend: a sharp rise in suicides among both men and women, across all racial and ethnic groups, and all ages, according to a report released yesterday by the Centers for Disease Control and Prevention. Suicide rates increased nearly 30% between 1999 and 2016.
Understanding how to help someone who may be at risk for suicide is crucial toward reversing this trend. Here's how you need to know. Full Article…
---
An Easy 6-Day Plan to Lose 10 Pounds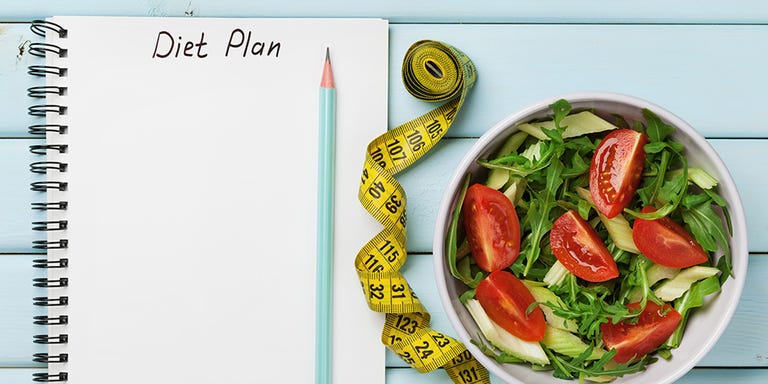 If you could design your dream diet, it'd probably include a variety of delicious recipes so meals and snacks never get boring — and plenty of treats. Plus a cheat day. Are we getting warm? Well, we hear you — and we've worked all of that into our program. Full Article…
---
Wanna share your own Majic?
---
Use the email below to submit your stories and we'll consider them for an upcoming Daily Majic.
Share@Majically.com