The Daily Majic – 5.15.18
Real Magic, Real People,
Real. Good. News!
"With the new day comes new strength and new thoughts."
Eleanor Roosevelt
Today's Daily Majic!
---
'My Dream': Double Amputee Conquers Everest on Fifth Attempt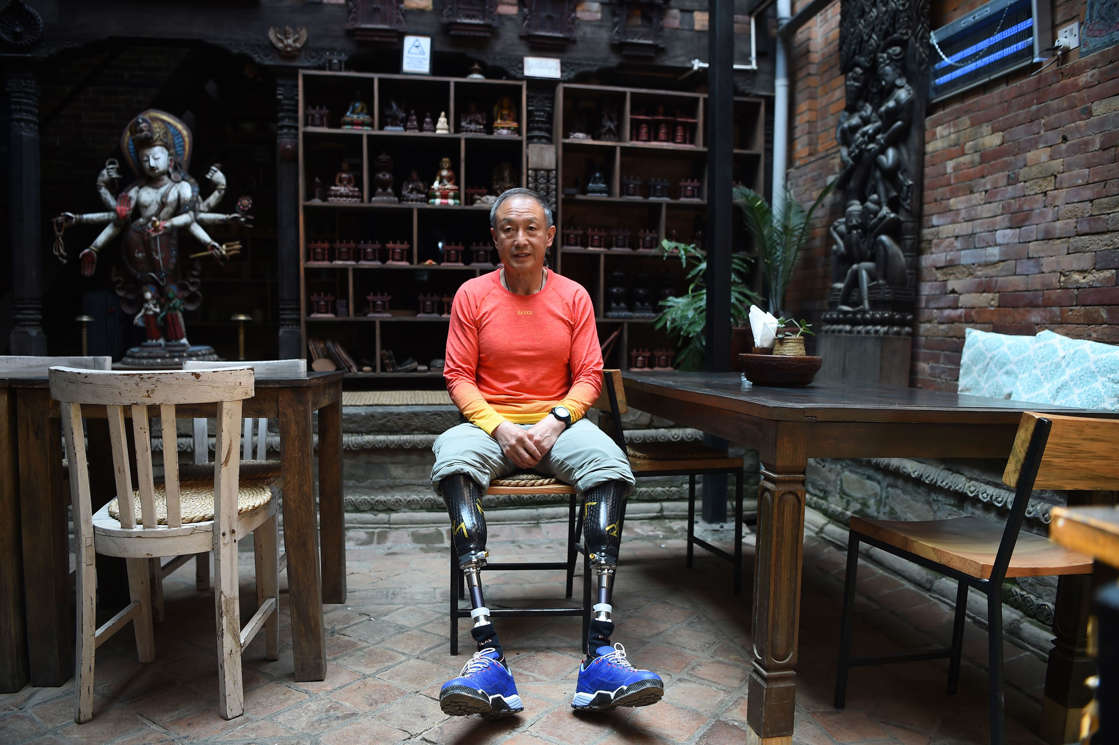 How are you feeling about your excuses? Do you think you have it rough? Maybe you should read about our man Xia Boyu, age 69, who conquered Everest.
A Chinese double-amputee, Xia Boyu, who lost his feet to frostbite in a previous effort to scale Mount Everest is among the first group of climbers to summit the world's tallest mountain this year. Full Story…
---
Boy's bond with sick, elderly neighbor goes viral
A child's curiosity mixed with the innocence of raw compassion might be the best recipe for Magic.
A little boy's concern for his sick, elderly neighbor is going viral after a the woman's granddaughter shared a photo of their relationship on Facebook. Darrien Middleton, of Jackson, Tenn., said the 7-year-old boy, named Caleb, comes to visit her grandmother up to five times a day to check on her. Full Story…
---
Girl with no hands wins national penmanship award
Since we're on the subject of not using excuses from the first article, we're just going to leave this right here… Watch The Video.
Anaya Ellick is a champion! The Virginia 9-year-old was born without hands, but she just won another prestigious penmanship award. Her teachers and parents couldn't be more proud of all her success as she adds a new trophy to her collection. To write, Anaya strategically holds the pencil with both forearms. Full Story…
---
Girl travels across the country hugging cops
A hug from a child might be the most heartfelt and genuine thing on the planet. It's just so real…
Rosalyn Baldwin, 8, is on an important mission. She travels all across the United States, hugging as many police officers as she can. Rosalyn, who lives in Louisiana, has visited 27 states so far and hugged countless police officers. Full Story…
Majical Miracles
---
Miracles in Motherhood
So we thought this one deserved it's own quote. "Nothing is impossible, the word itself says 'I'm Possible'." – Audrey Hepburn.
For nearly 10 years, Ashley Talwar felt her hopes fade with each negative pregnancy test.
In her head, she knew the inability to reproduce didn't make her less of a woman. Still, she had to remind herself. Full Story…
Majical Animals
---
Hero dog rescues his pal from drowning in pool
An Arizona family filmed a remarkable video that showed a dog save his buddy who fell into a pool and struggled to get out.
Smokey and Remus, the dog buddies, were reportedly getting "rambunctious" earlier this month at their home in Mesa, Ariz. And at some point, Smokey fell into the family pool. Watch The Video
---
Horse riding changed my life – Kai
Kai was forced to leave school because of his ADHD.
This is his story of how he has used horse riding to change his life for the better.
With the help of a charity, Kai has started his journey towards his dream of being a professional show jumper. Watch The Video.
Majical Success
---
What Growing Up in a Blue-Collar Household Taught Me About Entrepreneurship
My dad used to say, "No one ever got rich working for someone else." Then, he'd pack up his lunch, put on his boots and go to work — for someone else. Full Story…
---
The Best Jobs for Retirees Who Still Want to Make Money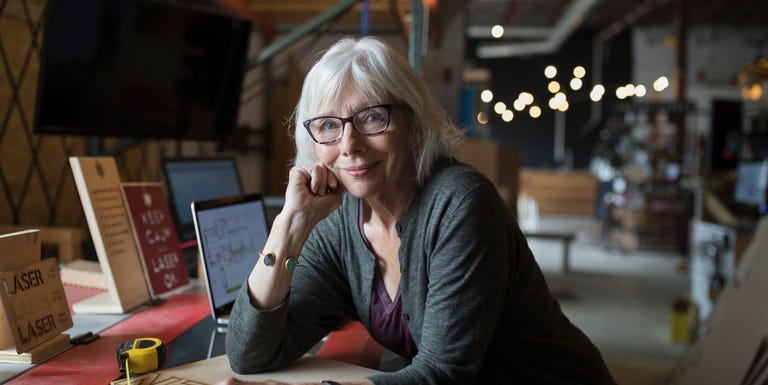 Just because you're retired and enjoying the golden years doesn't mean you have to be done working — or making money. In recent years, able-bodied retirees have become a workforce in their own right. But instead of full-time gigs, most are opting for part-time side hustles as a way to make extra income, avoid boredom, and socialize with others. Full Story…
Majical Health Tips
---
Best Superfoods for Weight Loss
Superfoods build bones, prevent chronic diseases, improve your eyesight, and even keep your mind sharp. But did you know new evidence suggests these foods can also help you get—and stay—slim? Full Article…
---
13 Real People on What Actually Helped When They Were Grieving
Everyone responds to grief in a different way. And everyone finds their own way of dealing with grief. Here, 13 people share the strategies that helped them cope with loss. Full Article…
---
18 Superfoods For Your Heart
While deaths due to heart disease have dropped in recent years, it's still the No. 1 killer of Americans. The good news is that we now know a ton about how to prevent cardiovascular disease, which includes both strokes and heart attacks.
It's clear that healthy eating and living (like exercising more!) can make a huge difference.
Read on to see what you should be including in your diet to keep your ticker happy for decades to come. Full Article…
---
Wanna share your own Majic?
---
Use the email below to submit your stories and we'll consider them for an upcoming Daily Majic.
Share@Majically.com